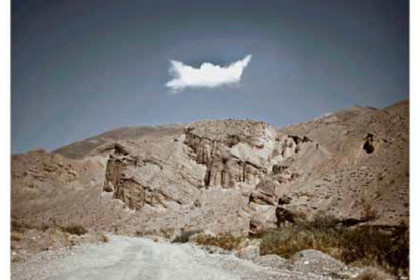 Africa: land of the ancestral culture, a land of conquest, wars, dictators from vaudeville, but also and above all from the wonderful land of wide open spaces and unspoiled places to dream, places and atmospheres so beautiful to be "sick", land of conquest… not the conquest meant as described above, however: this time I mean the conquest of space.
Mhhh, I sense confusion in your eyes…
European Photography has finally begun and like every year it's always a pleasure to go there because I'm sure I'll find "pearls" to share with you; this year the "pearl" of the exhibitions has been to find, or better, to rediscover the images of Afronauts (wonderful award-winning-and-pretty-rare book, ed) by Cristina de Middel, Spanish photographer class '75.
Afronauts reconstructs in a dreamlike and vaguely surreal way a true story which, however, the author wants us to think about (and it does, I assure you): no one considers it plausible that Africa – and more specifically Zambia – can win space, or better yet, before the Moon and then Mars, "with an astronaut, two cats and a missionary" as stated by Edward Makuka Nkoloso, Director of the National Academy of Science, space Research and Philosophy of Zambia in 1964. After all, even if "sometimes we do not share the same level of technological progress, but we share the same dreams" says the author.
De Middel returns the spirit that animated Makuka Nkoloso, with the vein of nostalgia towards "impossible" desires that each of us has tried at least once in our lives: the focus of the project concerns the way in which we look at dreams even the most bizarre, in which, however, remains always a great dignity, always dignity generated by "believe."
The "impossible" desire for Makuka Nkoloso, totally unbelievable but at the same time as tender as a child's thinking and fragile as cardboard spaceship, relives through the fantastic environments that De Middel reconstructs between Alicante, the suburbs of Madrid, Senegal and the Dead Sea, drawing out strongly in the iconography of B-movies from the sixties in particular and movies low-cost in broader terms (consider that all the wonderful costumes were sewn by her grandmother) as well as from the comics; the viewer is made ​​all the amazement of some strange creatures, wearing astronaut suits with bright colors, moving light hugging elephants, dreaming lie along a table, close his eyes and imagine the cosmos.
Cristina De Middel's website: www.lademiddel.com
Images from the catalog of European Photography, 2013 – © Cristina de Middel