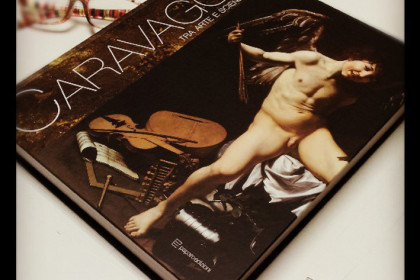 The title paraphrases the famous film starring Marilyn Monroe, Tony Curtis and Jack Lemmon, but the argument moves on publishing formats, which are increasingly adopting maxi size to pay homage to painters, artists or photographers.
Usually it comes to books about art, architecture, film or photography, and it is no coincidence: they keep in their pages the treasures of the past and those of our time, which is a click, a canvas or a bridge, and to express themselves they need different sizes from those dedicated to fiction, literature or poetry. It is unthinkable to hold in your hand, and read, books that weigh pounds or have a size that exceeds 30/40 cm, but when the complete works of a painter or a cathedral are to be told, those pages become the exact mirror of reality, the monumental size catapults us into the painting, photo, the elevation as we were in the halls of a museum or in the square outside the hotel.
Those are volumes to browse, consult as if they were maps, and if some time ago extra-large sizes were reserved mostly to volumes of encyclopedia rarely browsed, lately the "delusions of grandeur", literally, has also conquered the world comics, art and photography. Atypical sizes, which tend to rectangular or square doesn't matter, the important thing is that they are large, to receive texts and images capable of capturing attention. Seizing the light of a particular photo or have the possibility to enclose in one page all the text on an image are definitely an advantage to the reader.
No matter how great may be the size of a volume, however, they will not return reality, it is the most common objection: certainly, but pyramids or a Monet would lose sense if told in the size of a novel. The narrative we carry with us on the road, on the bus, during free time, should be reduced; photography, art, architecture can be enjoyed watching, studying, analyzing them, all of which is essential to make it big.