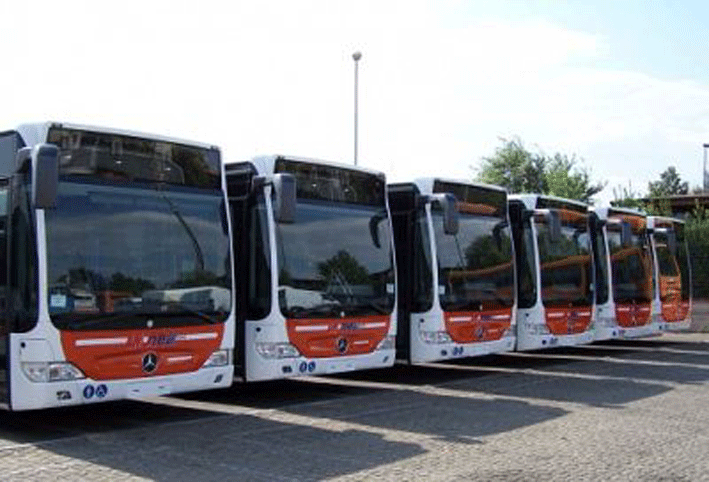 He who goes softly goes safely and goes far, recites an old adage. The slow journey is a journey full of virtue but it brings to mind a whole series of labours: the cycling tourism or walking are not attractive for everyone. A curious alternative is to choose the local public transport, such as buses.
A good example comes from Sena Autolinee: apart from offering "regular" trips, since 2003 it launched the first low cost offers for the bus lines. Many proposed routes, including major cities like Rome, Milan, Florence and Perugia, or tourist destinations (such as the Riviera Romagnola and Mirabilandia or mountains such as Val di Fiemme, Val di Fassa and Madonna di Campiglio). With these solutions it is possible to travel, for example, from Rome to Milan with only 10 euro, keeping a careful eye on the conditions and with a bit of luck because these low cost tickets are not always easy to get.
A good idea before "embarking" is to ask an expert. For example, Paolo Merlini: for ten years he pursued a research on local public transport system believing that "the solution to the Mobility problem is to be found beyond the car". Author of the book (Ediciclo publishers), "L'arte del viaggiare lento – A spasso per l'Italia senz'auto" (The art of travelling slow – Out and about in Italy without a car), Merlini is convinced that the bus is the right balance between slow and comfort; the local bus service tested by him led him to establish the excellence of many public transport companies and the reliability of the drivers, often available and excellent sources of information about the territory.
Therefore, with a few euros, comfortably seated in a panoramic position, you can enjoy a show that runs slow out the window; the bus lines are also respectful of the inhabitants that live in the places that the bus crosses, occasional travel companions always filled with precious advice. And for those who think the car is faster, "the expert of other routes" explains: "My past as "great car driver" authorizes me to say that despite the increase in comfort, performance and price of cars, travel times are not diminished (…) I would rather say a prolonged travel time by car also caused by righteous speed limits and the ubiquitous "tutor" or police cameras." But if we speak of leisure, the slowness must be a choice.
If you want to experience this, on this page you will find a useful list of the major bus companies and addresses of the main Italian stations.