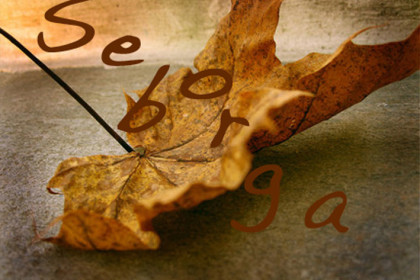 Castrum Sepulcri, Sepulcri Burgum, then Sepolcarum, Serporca (Castle of the Four Bastions), Seborga, a small town in Liguria, between Ospedaletti and Bordighera, with a unique history.
The place where the Cathars once buried their priests, Seborga became a fiefdom of the Counts of Ventimiglia, who in 954 gave the Benedictine monks of Lerins (France) the castle and the church of San Michele in Ventimiglia. In 1079 Seborga, together with the annexed territories, was consecrated "Principality of the Holy Roman Empire" and from 1118, after S. Bernard of Clairvaux saw the first nine Knights Templar appointed, the Principality became the only Cistercian Sovereign State. From 1666 to 1687 the monks, whose Abbot had the title of Prince of the church, established a residence with a new mint annex in the country, where silver coins with a legal value were made. On 20 January 1729 the Principality was bought by Vittorio Amedeo Second, with an act drawn up in Paris but never recorded either by the Kingdom of Sardinia nor the House of Savoy.
With the Treaty of Aachen in 1748 Seborga became part of the Republic of Genoa, so as to not be given the Kingdom of Sardinia after the Congress of Vienna in 1814. It stayed outside of the Kingdom of Italy, and it seems there is no mention of its assignment to the constituent that formed the Italian Republic.
The Principality of Seborga is now based on General Statutes of the Sovereign Principality of Seborga, adopted by the population after the referendum of 1995. It is governed by a Prince chosen by the population, with symbolic functions, assisted by nine Ministers, five elected by the People, and four appointed by the Prince, together they form the Crown Council, the executive body.
The Principality mints its own currency, the "Luigino" (the name is inspired by that of the coins minted in the seventeenth century), with no legal value but which may be spent in the city; its value is equivalent to six U.S. dollars. Seborga has also its own license plates, which may only be used alongside Italian ones. Those who request them are issued with fake passports and driving licenses with images and stamps of the Principality.
Was it true glory? The Principality is not recognized by the Italian state, and it seems that the history of its age-old independence is an excuse to attract tourists. In any case, the country has earned the Touring Club's Orange Flag in 2009, perched on the pretty village you can see the entrance to the village, a small thirteenth century oratory dedicated to St. Bernard and, in the central square, the Church of San Martino, recently restored. To the left of the church is the "Palace", the ancient residence of the Monks, with the remains of the old mint.
Sources: