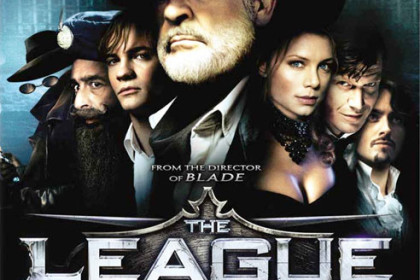 For the # STEAMPUNK, great narratives of gender that often moves in historical settings typical of the first Industrial Revolution, the Victorian-era London is one of the favourite settings: the time is well suited to characterize the ideals of the movement, everything is innovation and experimentation.
The main artistic revolutions are dated back to the Victorian era, we experience the great technological inventions which mark the first industrial age, universal joints, vapors and fluids are mixed in the first major production factories.
In those years lived the great explorers, the newspapers of the time  follow business and novels exalts their ideals, giving ample space to fantastic hypotheses about the depths of the sea and earth, imagine the man in fantastic shape and its future where everything seems possible for anyone.
To better describe the scenarios and environments we must delve into the creative visions with the Steampunk film typical of the genre.
For the most classic Steampunk:
The League of Extraordinary Gentlemen 2003 that reinterprets a famous comic The League of Extraordinary Gentlemen by Alan Moore.
Sherlock Holmes in 1985, which shows a Sherlock Holmes and creative teenager, followed by the two most recent Sherlock Holmes both directed by Guy Ritchie, Sherlock Holmes A Game of Shadows 2009 and 2011.
The action films: the 2004 Steamboy by Katsuhiro Otomo (the author of the famous series Akira) and the post-apocalyptic 9, 2009.
I hope the purists do not mind if for the references to the sets and costumes I would close the series with three films, two of which pro-French … The Pact of the Wolves, Vidocq – The mask without a face and Lemony Snicket – A Series of Unfortunate Events.
Within the aforementioned so-called "historic"  Steampunk we also identify various sub-genres, Steampunk fantasy, the western genre and the best known Dieselpunk.
For steam fantasy I'd choose the recent John Carter, in 2012, directed by Andrew Stanto
steam westerns filmography: Wild Wild West and Back to the Future 3
For the Dieselpunk Iron Sky tops the chart, which combines art and elements of alternative history dear to the genre  (nazi and space trips); this section also includes Sky Captain and the World of Tomorrow and The Rocketer.
After this visual list of tips I put you all on hold giving you time to catch up and see the aforementioned movies, in the meantime I finally wish you good vision! See you on volume 3, always on FermoMag.