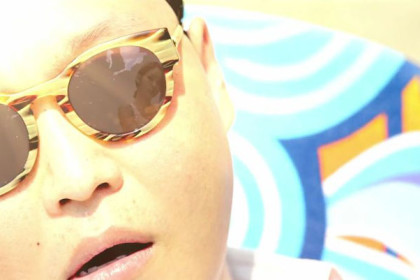 The interest on the part of the young and wealthy Korean for fashion is a growing phenomenon in South Korea. This is evident from the number of Koreans one can meet in Italy at Milan fashion shows or at Pitti Uomo and from their strong passion for everything that is made in Italy. But probably, in recent months, when we think of Korea, the first thing that comes to mind is the most visited rap on YouTube or Gangnam Style Psy.
The song and the dance invented by Psy have become one of the most famous catchphrases in the world, to the point that Barack Obama wanted it in Washington for the traditional Christmas concert. The title of this song was inspired by the chic district of Seoul, Gangnam, and the video is nothing more than a clumsy parody of the behaviour of the new rich Koreans. The Chinese dissident artist Ai Weiwei has created his own version of the video titled Caonima Style, which translated into Mandarin also has the meaning of an insult, clearly addressed to the Chinese government. In fact, in 2011, Ai Weiwei was imprisoned for 81 days, officially because of problems with the IRS, actually for his political activism.
In the video, the Chinese artist, wearing a pink t-shirt, surrounded by two beautiful girls, pulls at one point a pair of handcuffs. Because of this, the video, soon after its publication online, was censored by the Chinese government. Censorship was the reason why even the Indian artist Anish Kapoor has decided to produce a version to support Ai Weiwei and freedom of expression. In the remake, the Indian artist appears wearing a pink shirt and the same handcuffs wielded by the Chinese. On his face and that of other dancers, we see the masks of people persecuted and political prisoners, whose mouths are covered with adhesive tape.
The new revision has thus become a hymn to freedom of expression, supported by Amnesty International and contemporary art museums around the world. How will Chinese authorities react in the face of this new video? Kapoor does not care so much, overly convinced that this battle can only be fought together: "As in the majority of cases, there is a critical threshold. If there are enough people interested, we will also arrive to China. I believe that governments will not be able to stop it".