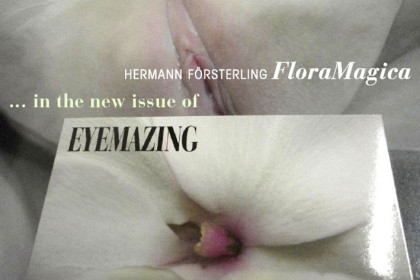 Edition Galerie Vevais is the brainchild of the German architect and poet, Alexander Scholz. Coming from the world of architecture has allowed Scholz to approach "the book" in fresh, original, and dramatic new ways. His art editions, CDs, and DVDs look like nothing else that exists in the publishing world.
Scholz began in 1997 working on his vision of extraordinary books and has become known as one of world's most daring publishers, not only with respect to avant-garde art and illustration but debilitating illness and disease narratives, as well as classic and contemporary literature. Engaged with the past, aware of the present, and oftentimes prophetic, edition Galerie Vevais books offer penetrating insights into the complex world we live in through Scholz's uncompromising vision of beauty.
Chief Editor and special advisor for Vevais-Werkdruck (photography) is the renowned photographer Jock Sturges. Project editors include acclaimed poet and photo historian, Prof. John Wood, poet and photography critic, Steven Brown, and Alexander Scholz. Vevais-Werkdruck books consist of twenty images which highlight astonishing work from both new and renowned painters, photographers, and graphic designers. Each hardcover book (approx. 33 x 46 cm) is bound by hand with Japanese binding, signed and numbered by the artist, and published in an edition of 300 copies.
Because of the sophisticated printing methods involved, each print is unique, an original. Scholz uses the world's best reproduction/photographic printing techniques. Given the unparalleled production and specialization involved, Edition Galerie Vevais guarantees the quality of these prints for up to 100 years.
For collectors of this stunning series, Edition Galerie Vevais offers an exclusive display of acrylic glass which doubles as a minimalistic sculpture for private living rooms, galleries, and libraries. The basic model for this acrylic stand holds four Vevais-Werdruck books. But by standing the sculpture in one line or by facing the corners inward, you can add four more books to your collection for a total of eight.
Source:   facebook.com
For information: galerievevais.de