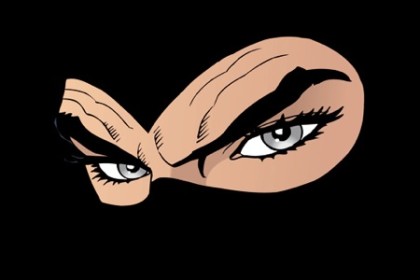 Recently passing by a kiosk my eye fell on a comic book that after a quick browse made me take a step back in time.
It was the mid-70s when a friend lent me some comic books to read, my first serial comic: I usually read L'Intrepido, Il Monello, Lanciostory, Skorpio, where the stories were drawn by many authors, with an endless variety of styles and stories without boundaries. The comic in question was Diabolik, already successful, with stories always exciting, enough to make me excited about the serial comic.
Near the end of the 70s I was a DJ in a private radio station, a seaport where people left magazines of all kinds, among which Freezer, Frigidaire, underground magazines… there the comic strip "exploded" authors like Scòzzari, Tamburini, Mattioli, Mattotti, Palumbo, Pazienza and many others, reading it was like watching a wonderful fireworks display. Among the many there was a particular comic, where the protagonist was an anti-hero, a masochist superhero: Ramarro by Giuseppe Palumbo, a myth for me and for my generation.
Which brings us to the present day. After so many years, in 2001 the fate wants Diabolik and Palumbo meet each other: on the screenplay by Alfredo Castelli, Palumbo redraws the number one series of Diabolik, The Remake. The drawings are in Palumbo style, which for the classic series of readers is a punch in the eye while for others it is a masterpiece. In any case, Palumbo began a collaboration with the fixed Astorina (the publisher of Diabolik) churning out year after year unpublished  stories "special" extra series of text mainly by Tito Faraci.
And it is with this writer that the project was born DK, the volume now in news-stand: 176 pages in color with a Diabolik who is NOT Diabolik, at least not the one as we know it, but it is a new character waiting to be discovered. And I know from a reliable source that the project will arrive soon in America.
Two Italian myths such as DK and Palumbo able to break through in the US? Reading it, in my humble opinion it would seem so.
I hope Panther takes on the world guys