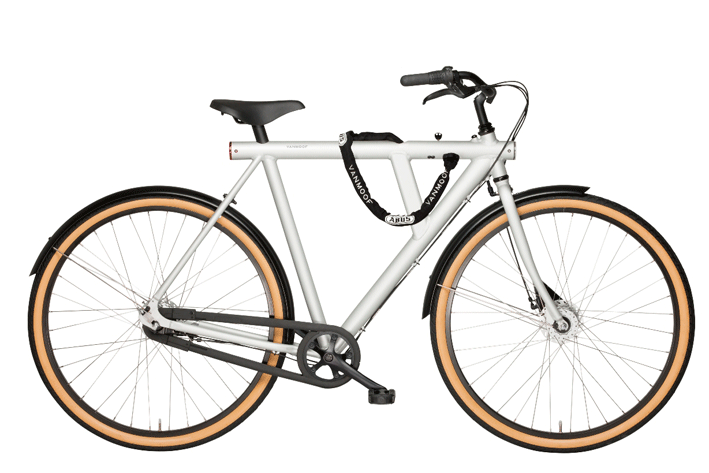 Riding a bike is trendy. Perhaps because there is an awakening of consciousness, because the bike is comfortable and not cumbersome or more simply because the price of gasoline is skyrocketing? There are many answers to this question but surely it is a trendy phenomena and the best name brands have succumbed to its charm. Also the design, during the last Salone del Mobile (Furniture Expo), paid tribute to the two wheels with models designed by major brand names, exhibitions and unique pieces.
Dolce & Gabbana introduced their luxury leopardskin bicycle, hand painted in a limited and numbered edition. Also Alviero Martini 1a classe, in collaboration with Olmo, with leatherbound frame and handles and an Old England seat. The only modern detail seems to be the rear bag with a removable pouch for iPad. However, it was Hermès who, in 1980, created the first luxury brandname bicycle. The classic Dutch bike, Batavus, instead was re-designed in 2008 by covering it with soft Taurillon Clémence leather in distinctive colours typical of the maison. Also the accessories that are used to "clothe the bike", in other words the "veiloshophy", seems to have become fashionable in California, where flowered shaped bells and heart shaped Electa seats are a must have.
Levi's launched a new kind of jean dedicated to the commuter, in other words for those who use their bicycles to get to work. In fact Commuters are the first water-proof jeans with reflector details. To facilitate this new community of urban bikers, rapidly growing mainly in the United States and in Northern Europe, the Dutch, VANMOOF has recently launched the M2 line with an innovative lighting system, guaranteeing the rider a 320 degree beam of light. The light remains on even when the bike is stationary. Everything a rider needs in order to move around the city, even at night.
Also Italy is becoming aware of this issue. In fact the Senate Commission is examining a law regarding the safety of cyclists, brought to their attention following an appeal from the British newspaper, The Times. Finally, if you've discovered that you love bicycles and The Sartorialist is your Bible, then you could also fall in love with Cycle Chic.