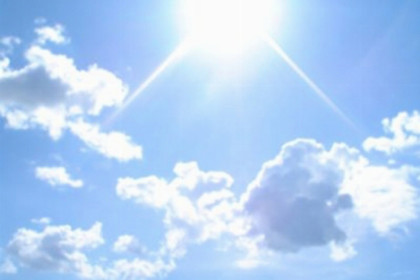 «Slowly but surely, the astronomers are invited to study climate change. Rarely asked to participate in the debate that raises violent controversy, the Sun specialists are find it increasingly difficult to hide their doubts on the IPCC results that exempt the Sun as a cause for global warming. For the IPCC experts, the Sun is a "constant" in their calculations, while astronomers consider it a variable star…the retroactive, nonlinear and/or cumulative effects of solar radiation on the solar magnetic field, the magnetosphere and the Earth's atmosphere could affect the Earth's climate much more than imagined today». Aulanier Guillaume, Paris Observatory, 2009.
An evening with a "hot" topic: the conference series The Fridays of astronomy sponsored by Fermoeditore and Ottica Deneb, has in fact concluded with Prof. Stefano Sello (INRIC-Search – HASO Pisa – NASA-NOAA / SWPC) and his lecture entitled The Sun and The Climate: State of the Art of Modern Research.
What are the connections between the sun and the climate? Solar activity was exceptionally high in the twentieth century compared with the last 400 years: the flux of galactic cosmic rays may influence the Earth's climate through the formation of clouds in the lower troposphere, and during periods of intense activity reduce the solar magnetic shield. In addition, the present solar cycle, the 24th (a cycle lasts 11 years) is overdue and represents a challenge to the ideas and paradigms on solar dynamics.
Today's global warming is undeniable, but how should it be interpreted? Climate change, for which has been detected a cycle of about 60 years, is part of the history of our planet: it is confirmed by Paleoclimatology, the reconstruction of the climate of the distant past through the analysis of tree rings, ice coring, oceanic sediments and more. There are many causes: tectonics, astronomy, atmosphere (greenhouse gases, solar reflectivity due to clouds, volcanic dust, polar caps). Climate models do not, however, take into account the 60-year cycles, found in many natural signs. According to some models based on planetary dynamics, 60% of the increase in temperatures since 1970 is in fact due to this cycle. And according to all the possible combinations of satellite data, it can be estimated that even a 65% increase in temperature, since 1980, is due to the sun's contribution.
Warming has recently experienced a significant reduction due to La Niña – the cyclical phenomenon associated with the coldest temperatures of the standard Equatorial of the Pacific Ocean, the counterpart of El Niño and associated with higher than normal temperatures – in the high and low averages over one year. 2011 was the ninth warmest year since 1880, and one wonders what will happen. Do we face a scenario of boiling or an ice age? Unfortunately, based on present data and models, the only certain conclusion is that the planet will manage as always… with or without us.