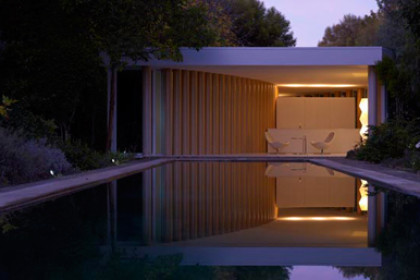 The jury of Pritzker Architecture Prize 2014, among the most important international awards for architecture, has given to Japanese architect Shigeru Ban the prize for best architect of the year, thus motivating the choice: "An outstanding architect who for twenty years has responded with creativity to extreme situations caused by devastating natural disasters. His buildings often become community centers and spiritual places for people who have suffered losses and destruction: it happened in Ruanda, Turkey, India, China, Italy, Haiti and in his home country, Japan".
An important recognition for an archistar sui generis, whose winning has surprised the architectural community. The passion for building began when Shigeru Ban was a child, he loved watching the carpenters engaged in the realization of his parents' house with traditional techniques. He knew at once that for him wood and its smell represented something magical and he enjoyed to build new things with the materials left by carpenters. He realized he wanted to become an architect when he was eleven, when his teacher asked the class to draw a house and his design was judged the best. Now, at 56, Shigeru Ban has offices in Tokyo, Paris, New York and is known for his elegant buildings, his innovative work for private clients and for using the same pioneering spirit even in the help lent in various emergency situations caused by natural disasters around the world.
Famous in particular for researches in the field of tensile structures, the distinctive feature of Shigeru Ban is tied to his pioneering use of cardboard and bamboo, used as base in many of his projects, with solutions that allowed people to resolve severe situations quickly, as for the Catholic church built in Takatori, New Zealand. His futuristic proposal for the seat of Alfredo Casella Conservatory in L'Aquila dated back to 2009, which was then "turned into" a concert hall. There are also many more traditional projects, such as the well-known contemporary art museum Centre Pompidou in Metz, France, created in collaboration with Jean de Gastines.
When the Japanese architect discovered he won the prize he said he felt very honored. For the future he will continue, as he has done until now, both to listen to his private clients and his social work. This award encourages him to follow along the path he traveled so far, still trying to grow. The award ceremony will be held on June 13th at Rijksmuseum in Amsterdam, and will be the first time that the ceremony will be held in Netherlands.
All images are from the official website www.shigerubanarchitects.com