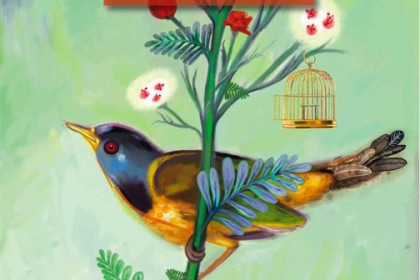 Marco Grosse, born in Buenos Aires in 1974 from German father and Italian mother, works as a translator, teacher and bookseller. He studied Law in Milan and in Bonn, pursuing with Linguistic and Cultural Mediation. In Italian  language he published Imperial Gardens (I giardini imperiali, De Ferrari 2006) and Rain (Pioggia, De Ferrari 2010), both short stories collections: but while in the first volume we find a fantasy world, inhabited by dreamlike subjects that paradoxically show the truest reality, Pioggia suggests a subtle look behind the scenes of life.  Human weaknesses, hidden failures and fears are often concealed by behaviors, traditions, outward appearances that prevent characters from reaching the center of their own being, from reaching their deepest desires.  Some of the main characters succeed in breaking the invisible chains, others will go through failures that, in the logic of the author, open to ways which reveal hidden truths. A quest of essential, while man lacks certainties.
In the introduction of Rain, Giorgio Boratto describes the short stories by Marco Grosse as "steps of a journey in the soul. Journey is the metaphor for life, for its flowing, and the stories in this book are the stations, the cities, the climate reached from time to time. Every story seems released and lacking of real sense, they are descriptions of facts and feelings of characters or acquaintances often mysterious, but life does not unwind mysterious plot itself?"
The situations we have to front are flashes on fragments of suspended lives, pebbles, traces of memories that build a plot from which slowly emerges an hidden warp. "Silent hills, castles, houses, bars, garages and water (water like tears and raindrops) are the set, the background where characters are narrated and narrate moments of life, sensual and suspended passages". Untied stories, but tangled by men's and women's common sensations searching for love and freedom, "among glances, memories, evanescence of being and Golem; among absences, works, castles and rain, we go back. Better to say we return to what we have always been and what we still have to find out to be. An intricate puzzle to read again".
Pioggia is not quick to consume. It is a good training to slow reading, it invites to a reflective approach, to face (why not) in steps. A book in order to learn how to take a little time and settle the impressions, letting out its secret messages.