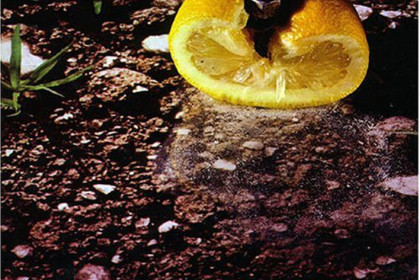 Suite in four parts
Fourth part: Ecology
Alan Ford's worlds apart, for intellectualism searched at all costs, while it is il Battiato's 1972 album Pollution, as well as the name of the happening group and concert.
Pollution also talks about ecology. And even if in 1972, that word was not very familiar to people. Indeed, as it is easy to infer, it was given a meaning very different from that relating to environmental pollution. So much so that at that time, it was easy to see the Playboy advertising that said, "Playboy is banned for those who believe that pollution is a problem of adolescents", the other saying, "Playboy is banned for those who believe that Rimmel is the desert fox."
But the whole "Battiato speech" was difficult to understand. A little because he really was, and somewhat because Gianni Sassi (the manager of the record label with avant-garde music BLA BLA) wanted it to appear as such, in order to sell records to an audience composed mainly of students who tried "intelligent and educated" products.
We must say that the disc is one of the best in the Italian prog and its approach to the ecological theme is very distant from banalities such as Per un mondo di cristallo by the Raccomandata Ricevuta di Ritorno, musically, with its lyrics and conceptually. Topics covered are: search for themselves and their own function within an ecosystem; the possible or impossible mutations in an artificially changed environment; the apocalyptic end (after all, the album ends with a man crying). An emotional and paroscientific digression between Monod and Huxley of Il mondo nuovo and Ritorno al mondo nuovo, the latter already widely honoured in the exordium of Fetus.
Musically the album is, as often happens with Battiato, the sum of research in the vanguard summed to cultured pop styles. A suggestive album like no other. Maybe close to some German electronic-psychedelic experiment, even if not at the same level as the cultured Stockhausen, who will rather brilliantly come out with Sulle corde di aries and Clic.
Also worthy of mention, Pollution – For a new pollution concept, an artistic installation consisting of the ephemeral pavement of Piazza Santo Stefano in Bologna, where each tile is a lump of earth, which aesthetically recalled the cover of Pollution. Followed by a shocking concert (just like the Battiato concerts at the time) by the Battiato Pollution group.
It's fun to narrate these things to those who are typically familiar with Battiato only from the days when has started singing the verses "sul ponte sventola bandiera bianca" and see the amazement on their faces. Then explain that certain things could only happen in the days of Genesis and Peter Gabriel, obviously.