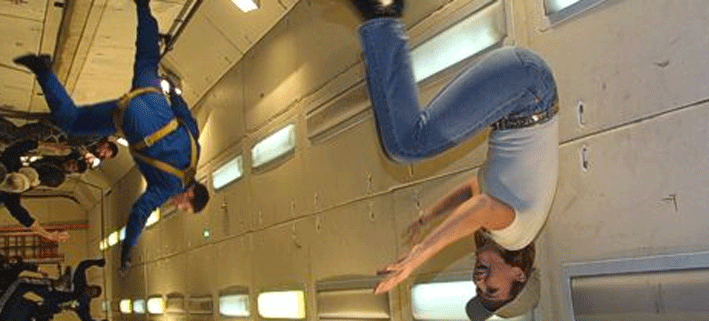 What is a tourist flight? On a travel site we see that it's an "actual flight organized as per special rules and procedure solely for tourist purposes". In other words, for those who love airplanes but do not content themselves with just a plain airline flight, with an investment of EUR 500 or more they can treat themselves to a truly unique experience. Some specialized agencies offer plenty of choices, amongst old glories and latest technology.
You can choose a quick half hour flight on a Fiat G-46 Italian monoplane used for training, designed by Giuseppe Gabrielli and manufactured between 1948 and 1952, in service at the military airbases of Italy, Austria, Argentina and Syria. Or on an American T-6, mono-engine plane used for advanced training with low wings manufactured in America during the 1930s and used during World War II.
For the eternal romantics there's an "economic" Tiger Moth, English 1930s biplane designed by de Havilland and used by the Royal Air Force mainly for training: 30 minute flight with a few stunts. Do you prefer the helicopter? There's an Agusta AB-47, the first helicopter certified for civilian use, designed in the 1940s.
In order to exaggerate on the thrills – and on the costs – the choice can be of a high altitude flight at zero gravity, with a visit to a reproduction of the MIR station, simulation of a docking with the Soyuz aircraft, meeting with the engineers of the space center and zero gravity flight with the astronauts on board the IL-76 MDK, with engineers, Base personnel and staff for the training of astronauts. Of course you have to be physically fit and follow a small training course.
Finally, for those who want the Top Gun experience, there's the high altitude flight on an ex-Soviet Union fighter plane. You can choose amongst the L-39, MIG-21, MIG+23, MIG-25, MIG-29 and SU-30. Also for this flight you will have to undergo medical exams and a bit of training in order to fly at Mach 3.2, reach the space frontiers, feel the post-burning acceleration and attempt the legendary Cobra manoeuvre. Guaranteed fun, from 16 to 72 years of age, accompanied by "Test Pilots" amongst the best in the world.
In addition to the flight, prices include travel, accommodation, assistance, insurance and registration.
Where: