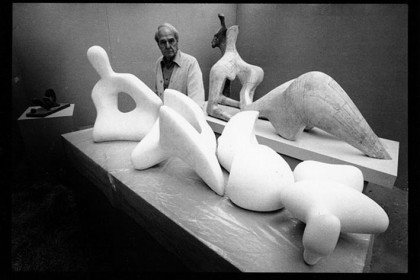 love Yayoi Kusama, an artist of points… when I opened my library I have dedicated the children area to her with a "copy" of an installation of hers. Once, while I was in line, I saw a picture of her with a nice man, a particular man: the man was Benjamin Lee, photographer. Tokyo, Hollywood, New York, London, Paris… Benjamin meets heads of art, design, fashion and architecture world, his photos are works of art. He received his first award in 1969, living in Europe the first part of his professional life, and opening his own studio in London, where Benjamin Lee-image was born. In the answers to my interview I felt appropriate to keep the uppercase character that he uses in writing.
In which way the photography becomes part of these worlds?
…MANY OF THE PORTRAITS THAT I DO OF PERSONALITIES ARE ENVIRONMENTAL PORTRAITS, IN THAT I PHOTOGRAPH THEM IN THEIR CREATIVE SPACE, FOR WE ARE REVEALED BY WHAT WE CREATE , INFLUENCED BY THE SPACE THAT WE INHABIT.
The portraits of chefs are black and white…
I ENJOY THE GRADATIONS BETWEEN BLACK TO WHITE, AS OPPOSED TO THE VARIATIONS OF COLOR, FOR MY PORTRAITS… ALTHOUGH IN SOME CASES, COLOUR, IS WONDERFUL, TOO.
Some of your photos are "cut", is it a game for the eyes?
IN 1985, LONDON, I CREATED MY ORIGINAL PORTRAIT TECHNIQUE, USING A LINHOF 6 CM X 17 CM PANORAMIC CAMERA, CREATING A TRIPTYCH PORTRAIT, USING 3 6 CM X 17 CM IMAGES, TO CREATE MY OWN ORIGINAL STYLE of PORTRAITURE.
Men or women, according to you which of them is the best "actor"?
MALE / FEMALE PERSONALITIES, I TAKE THEM INDIVIDUALLY, AS THEY COME, PRESENTING THEM AS THE CIRCUMSTANCES / TIME PERMIT… BOTH ARE INTERESTING, NO PREFERENCES FOR MALE OR FEMALE.
Benjamin Lee began his artistic career studying art of photography at Ryerson Polytechnical Institute in Toronto from 1969 to 1972. He's fascinated by the work of Irving Penn, Andre Kertez, Cartier-Bresson, Avedon and Eugene Smith.
In his brilliant and long career he has worked with many fashion magazines: Esquire, GQ, National Geographic, Valentino, Kateigaho, Jal (Winds), Ana (Wingspan), British Vogue, Spanish Vogue, Starwood Hotels, One & Only Resorts, Mandarin Oriental.
Advertising: McCann Erickson, Fuji Film, Kodak, Saatchi & Saatchi, JWT, DDB, Leo Burnett, CDP, Panasonic, Olympus, Heineken, Carlsberg, Toppan, Mazda.