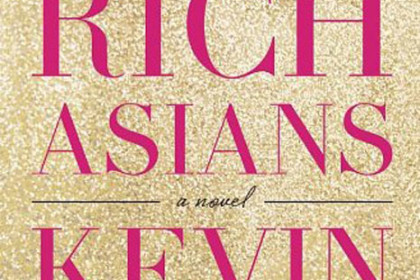 In recent years we have heard so much about Asia, emerging market with a changing lifestyle due to the fast enrichment of some families. They say Asia will economically dominate the twenty-first century. The new rich are there, and China is the country with the highest rate of rich people.
The Land of the Dragon, 10 years ago, had no names in the famous Forbes toplist, today it boasts 122.
But how do these new riches live? Crazy Rich Asians tells us about it, the debut of Kevin Kwan, writer born and raised in Singapore, now residing in New York. Kevin came from a wealthy family, he wrote his first book based on firsthand experiences with wealthy Chinese families. In an interview to Vanity Fair he said that his publisher has cut many parts of the book, where he described the exaggerated opulence of life of these people, because they are too far from reality. The book is a kind of Asian Dynasty in which the protagonists are three rich Chinese families with their vices, intrigue, gossip and a few virtues. It is the first time that someone deals with an issue like this trying to go deep in this society, its attitudes and behaviors.
Kevin Kwan describes the love affair between Nicholas Young and his girlfriend Rachel Chou, Chinese but born in the United States, in this way. The two decided to spend their holidays in Singapore, where she would be presented to the Kwan family, unaware of the history and wealth of her boyfriend's family and the jealousies that would ensue. Rachel would move more often in private jets than cars, she would spend time on exotic private islands or extravagant resorts and above all she would have to learn to know the complicated relationships in her groom's family.
Kevin Kwan describes the changes the new Chinese generations in contact with Western culture, seek to introduce in traditional Chinese culture. But probably many more will be surprised discovering the status symbols and the luxurious life of the Asian jet-set or their intrigues, rather than love the translations of terms in Cantonese or Mandarin to explain the nuances of the Chinese elite culture. Given the success of the bestseller, there is a movie coming, financed not by Americans but by international studios and Asian investors.