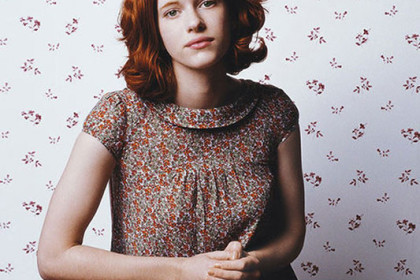 Photography and food. Representing food in photography is a practice as old as photography itself. Ways of representing it have undergone enormous changes over the decades and are adapted to the lifestyles and fashions of the moment: we have gone from "still life" to hyper-bucolic images of the 1980s used in advertising, to those current minimal-country-chic where an increasingly refined style is sought-after, a style that almost sublimates food itself, or maybe even better, it "conceptualizes" it with images that do not depict it but it "gives us an idea" of it with the use of twig of, let's say, laurel, on an oak background and a small vase with loose earth with four "fragrant" radishes in it and a "selective fire" that maybe brings out the green of the radish leaf.
Open parenthesis: I love photography of contemporary food and my goal in this post is not to mock and belittle it. Also because it is one of the few areas of photography together with fashion that still "attracts" and it does it pretty well. Close parenthesis.
Where we were … ah yes, food photography.
Thanks to this current "conceptualization" of food in photography and also thanks to culture, increasingly widespread, of trying to identify with a particular food lifestyle , causes the famous cliché "we are what we eat" today to be more current than ever.
Ted Sabarese understood the intriguing message and wanted to represent it.
Now … honestly I do not quite know what inspired Sabarese to create a concept like that; I don't know if it was a night of food nightmares rather than a documentary on the evolution of species or simply food science; I don't have the foggiest idea. The fact is that the series of images that he has created – if on one side they remind us of the portraits of Van Eyck and on the other fully represent an exceptional example of retouching and post-production techniques worthy of the great artist that he is –  they are fantastically surreal images, permeated by an incredible irony (…I dare say) and represent a perfect transposition of ourselves in the food that we bring to the table (and here we return to the first topic).
Five images. Five portraits. Five people, in five different tables, with five different fish, or better, equal to them.
Ted Sabarese is an American advertising photographer who lives in N.Y. Filled with plenty of irony, remarkable talent and techniques, produces images for the campaigns of major multinational companies such as Gilette Intl., Ikea, Johnson & Johnson, Microsoft, Nike and many others. His work can be seen here: www.tedsabarese.com
All the images are property of author ©Ted Sabarese