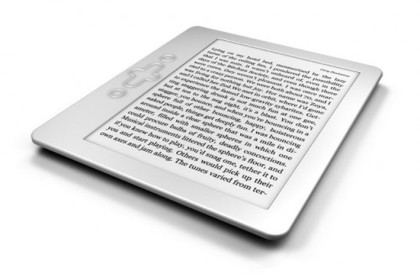 E-books in Italian publishing are still a subject much debated. It's probably happened to all of us to discuss with a group of friends how it is now simple to download or find a professional book in English. Some say he never read so much as now, even books of different genres from the usual, and then to experiment more, while everyone appreciates the fact that, to select a title, you can comfortably sit on your chair.
Who makes frequent trips is excited about the news, which lightens the luggage, while the traditionalists do not want to even come close to an e-book, firmly convinced that a paper book has its own flavor and charm, almost a propagation of the person. The traditionalist is proud of its library full of books to expose, he's the one who doesn't take part in bookcrossing or that provides books always and only to trusted friends and after many reassurances. It has a very intimate relationship with his books, and does not always provide value to share his thoughts on social networks or being active in a community of readers.
Some experts have questioned the major differences between book and e-book, stressing that the experience is different when reading and especially when the book is finished. The book is transformed in a container from which to draw information and souvenirs. What really makes the difference between a paper book and an electronic one is the time spent with that object, its history. The books take us on a journey, we scribble them, the pages preserve flowers, shamrocks, short memories, from an emotional standpoint hidden between the lines of the emotions experienced by reading them. Our electronic library always accompanies us everywhere (the current e-book readers can hold up to thousands of titles), ready for any eventuality, when we get the urge to re-read a chapter of a book or trying to fly a quote.
But an ebook will never be a souvenir of himself: so, publishers are taking care of the social aspect of reading and sharing experience (scribbles, notes, underlining, etc) with other people. Will this be enough to convince the skeptics who like to get drunk with the smell of the paper?