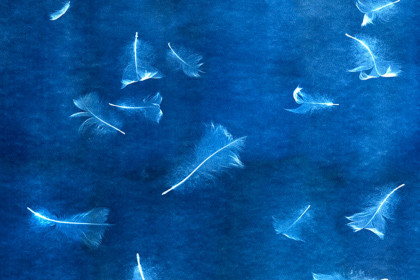 She's been taking pictures since the Seventies, now Liz Nicol works moving back and forth between England – she was a teacher in Plymouth University Digital Art & Technology Master and now she's  Associated Professor in the School of Art & Media – and Venice, her second hometown where she lives in Sestiere di Castello.
The main feature of Liz Nicol's work is duration: her projects, which you can now see in a small and delicate exhibition at Ca' Caburlotto in Venice, are rarely limited to a single series of pictures. Pictures undergo an ongoing manipulation project which tranforms them in ever exchanging and new pictures. Figurehead is an example of this process: pictures which presents themselves as large format prints, in juicy black and white, but which are the result of thirty years old negatives mixed with more recent shots, printed together in a double exposure inside the darkroom and developed using the sponge technique. The end result is obtained mixing a landscape – natural scenes were Liz's first subject as a photographer – and pictures of statues inside museums, most of the times museums in maritime cities: they are both memories from her family trips. The end result is an evocative symbiosis created using transparencies and undertones which allow the viewer to percieve the two images communicating harmoniously.
A second project uses "the blue print" technique. An old technique in which you  spread a light-sensitive  solution with potassium ferrocyanide and ammonium ferric citrate which produces most charming blue images. Liz Nicol has been using this technique since 1998 to examine, in their finest details, objects' shapes which, placed on paper and exposed to light, leave their mark: be they feathers, laces or plants from the Venetian Lagoon or Nicosia island (Shadow prints), they all become testimonies of places and of what once was. Water is always crucial, it is essential to establish the definite image and the habitat where the pictures takes its elements from. But – Liz Nicol says – her main source of inspiration are the falling leaves in Autumn and leaving their dark print on the ground, and this forced her to realize many cyanotype series and to keep always searching new materials, often creating mosaic on her walls.
There are two main guidelines in her work: one is her interest in the close reletionship between images and objects, to make sense of things and preserve a visual memory ("Photographs are my visual memory", the artist says), the other is the need to study photography techniques more in depth, the chemical processes which allow light – natural or artificial – to leave a mark on a surface.