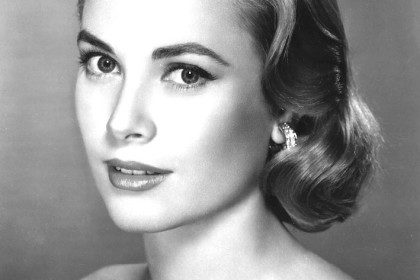 It may be the upcoming release of the film on Grace Kelly starring Nicole Kidman and directed by Olivier Dahan, will be that she had an uncommon class, but the style of the Princess of Monaco has been a source of inspiration for many winter collections of Italian and international designers. Hitchcock's muse, and face of 50s cinema, dressed in suits, long gloves and dream gowns like in the movie Rear Window, perfectly embodies the dream come true, from the role of actress to princess in real life though. American by birth and Monegasque by law, she has enchanted the world with a style of awareness and elegance worn with the maximum of normality.
Flawless looks made ​​of bon ton coats, outfits in pastel tones, cloche hats and unfailing handbag (the Kelly bag by Hermes that the designer, not surprisingly, dedicated to her) are unmistakable traits of a refined era, elegant but sober, far from the baroque splendor and ostentatious opulence that nowadays, sometimes, tends to spread also in fashion. Belonging to a particular class and prove it with a naturalness not shouted, without emphasis, as only innate refinement can do.
And then from Italian and overseas catwalks come coats cut under the bust, knee-length skirts to be worn with medium heels, dresses tight at the waist with thin belts to outline the silhouette, scarves and diva sunglasses with simple lines and "soft tones" away from the fluorescent and excessive dyes. There are purists in style as Andrea Incontri and Temperley London and who adapts vintage mood with a contemporary twist like Antonio Marras and Caten twins of DSquared2 but the origin is the same: Grace look. Actuality lives in the highest heels, in knee socks and printed fantasies less widely used at the time or in such daring combinations, but these are details that give personality without detracting from the allure of general elegance.
It is no coincidence that "our" divas current sources of inspiration for contemporary fashion, are still those of the last century: in a historical moment definitely screamed, from all points of view, lived in an accelerated fashion and where those who do not are, in some way, noticed seems not to exist, the style takes a step back several decades long rediscovering the taste of simplicity that is not trivial but pure class.
Someone said that "less is more", then, as now, less is glamorous first.