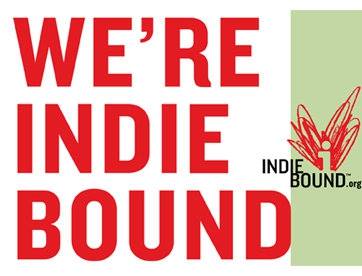 IndieBound is a big US portal dedicated to books and independent bookstores that sell them. Developed in collaboration between the members of the independent libraries of the American Booksellers Association, IndieBound wants to support the power of the local shopping: independent bookstores have always occupied a special place in American communities as places where you can learn and share freely, as well as a source of inspiration. IndieBound allows independent booksellers to communicate their vital role and authors to show their dedication to the cause; allows readers to find trusted retailers, emerging writers, reading tips, and makes the consumer feel part of a larger project: his choices make the difference and like him even more are working for the same goals.
Very strong website, IndieBound contains a "locator" that displays thousands of libraries using Google maps and serves as a platform for the promotion of the best independent books, grouped under the categories Indie Bestseller, weekly, with an overview of the books sold nationwide, and Indie Next List, monthly, compiled by passionate booksellers. Who wants to support the cause can buy a T-shirt or onesie for baby – with slogans such as "Eat. Sleep. Read" –, digitally sign a statement in which he vowed to support the plight of independent writers and their outlets, or affiliate.
In addition, IndieBound has elements of social networking and allows users to create communities also useful to exchange information on the events of their area of origin. In their own words: "Your community, and all the communities around the country, have an opportunity. It's a chance to be who you are and live your own story. It's a chance to discover the unique stories not only in books and independent bookstores, but around us all the time. It's a chance to celebrate what makes each community, each store, and each individual remarkable".
Independent bookstores have been devastated by the proliferation of mega-bookstores: IndieBound is a wonderful tool to make the world less amassed. His motto is "Be a part of the story."
www.fermoeditore.it