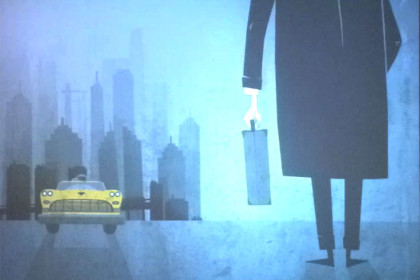 27 June: great excitement for the editor of IED (Instituto Europeo di Design) in Milan. A few months ago, all the students of the illustration class were invited by the publishing to work on the theme of "noir" in a broad sense, without precluding creative ways: seven of them completed the project with excellent results, five with "30" and 30 with cum laude.
The proposals were diverse. They range from the dreamy vision of Gaia Bernasconi in Organica, a structured art project consisting of graphics and objects, to Lovecraft Dossier by Mattia Raimi, revisiting the story of "the loneliness of Providence", in police dossier style; Beatrice Gasca Queirazza chose some strange crime facts from Turin, graphically interpreting and transforming them into works of art, while Virginia De Vito preferred the urban legends in her Legends In A Box – Metropolis. Finally, the group consisting of Julia Coppola, Silvia Magnani and Paolo Zadra presented Yellow as a Blue Cat, a story written from three different points of view connected through the wandering of a cat. The works of art will be presented at the Frankfurt Book Fair next October.
Pleased and excited, the publisher has been part of the exam committee and warmly thanked the students at the end of the session.
Waiting to show you on Fermomag some illustrations we give you a movie and images gallery.  And, save the date: Apriti IED 2012, from 4 to 6 July, with exhibitions and events.