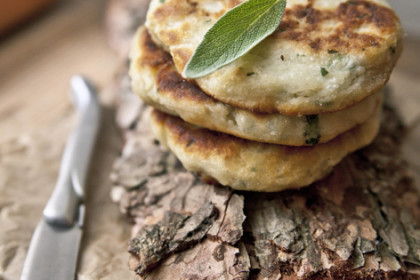 I met Silvia during a cooking course which was held in a friends' restaurant, not that I'm a cooking-lover woman… not nearly. I do not know how yet, but I created some tortelli, physically making the pasta and the filling, amazing! It's just like chef Gusteau says in Disney's "Ratatouille": "anyone can cook".
Returning to our food-photographer, Silvia Censi, I saw at once that her photographs had something special, they gave off warmth, inviting you to look closer, the attention to detail, everything studied in detail to the point that you find yourself reaching out to take what you see and you find yourself dreaming about savoring what she wants you to see.
Food photographer, why food?
In food photography I found the best way to experience and develop my passions: cooking and photography. With food I have the opportunity to experiment, to create the subject of the photograph and shape it with light, interpret the textures and create feelings. Each photo is like a small installation that allows me to express myself and, in the case of reportage, to create stories. I think it's a job full of exciting new ideas that lead to evolve, to improve, like a continue research.
You often use warm colors in your images…
This is a contradiction that I cannot fully understand myself. I've always loved cold colors and I find myself creating hot images instead. If I had to find a reason I would say that I do it to give it a more comforting look  to the food, as if I wanted to wrap it in an evocative atmosphere.
Who cooks the dishes?
I am the foodstylist of a large part of my photographs, I take care of the recipe and the preparation of the set in order to manage all aspects of shooting. Since I am a control freak this is one of my favorite things. Then, it may happen to photograph dishes prepared by the chef and then it completely changes my perspective, the challenge is to be able to handle the "outside" situations.
When you study the pictures there is a complicity between you and those who have made the dish?
Complicity is essential and confronting those who prepare the dish is perhaps the most complicated thing. We must grasp the basic idea of the recipe and interpreting it by taking into account the tastes of the chef and the characteristics of the plate. Often in this case the personal style has to be upstaged, the real star is the food with its being materic.
Images from official website www.silviacensi.com