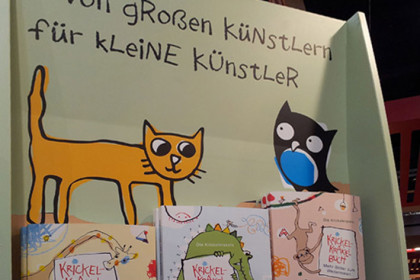 Kitties, domestic felines with a large group of admirers, have played an important role in the stalls of the Fair. In addition to books, calendars, notebooks, bookmarks, the cat theme appeared at all points. The most curious discovery was the Warrior Cats, a series of novels for teenagers from the author Erin Hunter, a pseudonym for three writers (Kate Cary, Cherith Baldry and Tui Sutherland).
Launched in 2003, the series follows the adventures of four clans of wild cats in their forests. This is the clan of Thunder (ThunderClan), the wind (WindClan) the darkness (ShadowClan) and the river (RiverClan). The clan of the sky (SkyClan), a fifth Clan of the forest which had long disappeared, was later introduced in a novel separate from the original series, while the clan of the star (StarClan) is the one of all the dead cats that were loyal to their clan, serving until the end, and serves as an example to follow for the rest of the clans. Cats are intended to unfair Place Where There Are Stars (The Place With No Stars).
The series are currently four, each consisting of six volumes. The authors were inspired by the natural environment and existing authors such as Tolkien, Shakespeare, JK Rowling and others. Originally published in the United States, the books have been translated into several languages. Only the first two are available in Italian.
Nominated for several awards, until 2011 Warrior Cats did not receive any major literary prize, but the long queues at their stall in Frankfurt attest to a great success,  attracted also by an intriguing game: with "Warrior Cats Morphing – explore the cat in you" it was possible to transform your face into one of the characters in the saga, 'catifying' the photos with a computer.