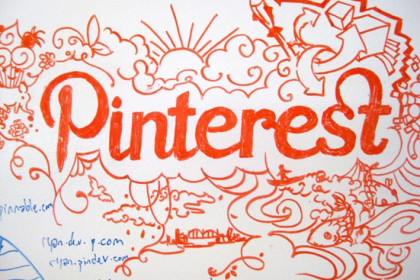 Created in 2008, Pinterest in the last few months became huge, now considered one of the most appreciated social networks. The word "pin" means pushpin: cut out a photo, an article, an interesting video and "pin" it on the boards – virtual message boards/folders to be create based on favourite topics – adding a comment. The principle is the same as Twitter: there are followers and there are the following, with no obligation to reciprocate.
The main innovation of Pinterest is the curator: the axis of social interaction is redefined by departing from simple reporting websites and products, expression of the tastes and preferences of our personal and social positioning, thanks to the user/curator who selects and here defines a theme, choosing materials and gives a sense of it all, as in an exhibition. Internet thus becomes a great magazine providing input whereby we can collect and compare, while for companies it is becoming a good showcase, especially those that focus on image.
Someone, however, warns about the dangers of the new social: too addictive (with consequent loss of time looking for images), it leads to confrontation with others, is far from reality, too attentive to material goods. In the meantime, however, Scoop.it was created along the same trail: also here the   contents are social. You select posts taken from the web on a given topic, adding your own notes and assembling a very personal kind of magazine. It seems there is already an opponent, Fancy: created in 2011 it already has 16 thousand users, and with many good points: it is full of apps for Amazon, App Store, iPhone and Android; you do not need to be invited as with Pinterest; it has extensions for Firefox, Chrome, Chromium, etc.; you can post without boards, which can be created in a later stage; it lists the offers of companies listed, with which it is placing high wagers on, so that you can shop directly on-line.
Who will win the war of the social networks? This arduous task is left to the post-erity.