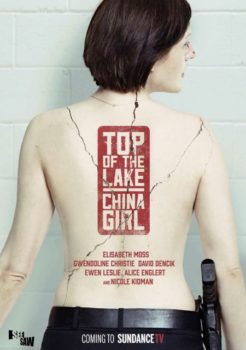 It's Monday, access codes do not work, the operating system does not respond. Turn it off and on again. Nothing. Then comes the terrorist mail we have learned to know well: it looks like your account has been violated. No come on! Is it true? So I have to deal with it. Already. It's called Monday's syndrome for that too. No way, it is not Monday's syndrome. We are and you are in a episode of Black Mirror and you will have to use new codes to get out of there too. But we do not know. Why do not we know that? Because the last frontier of TV series, in this one in particular, is not to adhere to a reality model more real than the real one, but to anticipate it. The Netflix property series, now in the third season, consisting of just three, four episodes at a time, is irresistible for its mix of suspense and satire in describing our obvious inadequacy as humans in the face of the new challenges posed by technology and contemporary world, and changes subject every time, so as to be an anthology series. But even though scenarios and characters are different, what keeps them together is this 'obvious' obscure side that takes us all. Present in the lives of each one of us, ordinary citizens or English Prime Minister to whom someone kidnap their daughter. The dark side is the screen of a suddenly black-colored computer, the girl dancing a meter away from you in a trendy room and waiting for you to leave for promiscuous sex and a return trip, is a Anonymous voice to the WhatsApp smartphone that orders a teenager and a businessman to commit a robbery otherwise the child porn movies they watched both for hobby will arrive the next morning on mother and wife desk.
It is the dark side of our conscience, Black Mirror, TV series format. Created by Charlie Brooker,British, starring American actors.
We chose to talk about it, together with another cult product, and rightly so: Top of the Lake, mystery drama written by Jane Campion and Gerard Lee, using the simply masterful interpretation of Elisabeth Moss, one of the most beautiful and complex female portraits of the last decade. She is the detective Robin Griffin who returns to Australia to recover her place after some emotional vicissitudes, and who has to deal with the mobbing of her colleagues. The statue policewoman Miranda shows a strong sympathy for her – maybe something more … – who has fans' attitudes to the limit of (harmless) stalkerage. Already this new and bizarre pair of investigators would suffice, together with a new mystery to solve, to justify new episodes, but Campion's intention is not to repeat, but to dig further into Robin's past. With the new episodes of Twin Peaks, this was the special event of the 70th Cannes Film Festival: an apparent iceberg moored on the Croisette promising to melt with the tears and emotions of the spectators.
Cover: Top of the Lake Poster