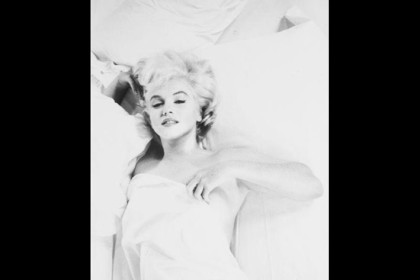 In photography, four men will be remembered forever for being both great artists and for being the founders of the most important and influential photo agency: Magnum Photos. As you know, next to every great male photographer there is always also a great female photographer; in this case, four. Here they are: Margaret Bourke-White, Dorothea Lange, Elizabeth "Lee" Miller, and last but not least, Eve Arnold. All consigned to the history (with a capital H) of photography.
Eve Arnold, in her own way, can be considered a pioneer of photojournalism, like her three predecessors; she produced her work in defiance of every convention of the time, which saw photography as a "man's job". The most important thing is that she was the first woman to be admitted to the elite "brotherhood" of Magnum Photo, which she joined in 1951 as a freelancer and became a full member in 1957.
Despite everything, she is always described herself as "a curious autodidact"; and, in fact, if one excludes a short course in photography (there was a brilliant young photographer in her class named Richard Avedon) at the New School for Social Research in New York taught by Alexey Brodovitch, editor of Harper's Bazaar, she never had the need to study. Her talent was already noticed during that course with Brodovitch. The work that ensued was published in England's Picture Post in 1951.
That was the beginning of her career. But her travels were the turning point. Trips to the most remote and dangerous parts of the Earth, for which she prepared herself almost maniacally by studying everything and collecting as much documentation as possible, often confronted alone, and that, upon her return, were transformed into very important reportage published by the most important magazines of the time, such as Life and Picture Post: she was one of the first photographers allowed to enter and photograph in China in the late 1970s and early 1980s.
It was 1961 when, on the set of the movie "The Misfits", she met Marilyn Monroe. Thanks to her sensitivity succeeded she gained the star's trust and, from that moment on, became her personal photographer in a partnership that allowed Arnold to make some of the finest portraits of Monroe: intimate images that reveal all the diva's emotional fragility.
Eve Arnold died at age 99 on 5th January 2012 in London. Her wonderful shots are celebrated in the book-tribute All about Eve, published by teNeues.
Images © Eve Arnold