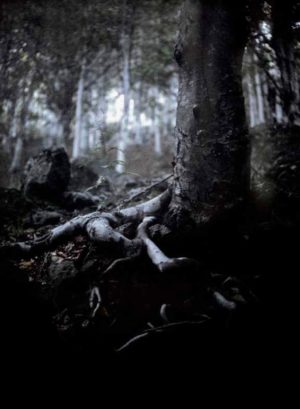 Gianni Pezzani was born in 1951 in Colorno, in the province of Parma, in the "Bassa". That area near the Po, that Po Valley with boundless and often indistinguishable horizons because of the fog, those difficult and sometimes hostile lands with unbearable climate and abandoned farmsteads, but also rich of evocative images, poetic echoes which wind through trails and paths and run along the embankment.
"In the Bassa I always travel by bike or car, I pass in front of these houses where life is totally lacking, I try to render this vacuum, and this emotion".
The slow move has provided the material for the first photographs by Gianni Pezzani – the series called symbolically Margini – which by the end of the seventies has given priority attention to the technical aspects of analogic photography: he never liked the traditional prints and so, thanks to precise skills in chemistry, decided to intervene on the photoshoot development with multiple color changes that allowed him to create a new range of colors, in shades that almost touch the paint, effects of light and shadow that give this landscape an atmosphere of disturbing dreams.
In the same period he is also interested in "small domestic monuments" revised in a conceptual way, with Cooking with Mom suspended in the night (1981) shots, but unlike other well-known artists, Pezzani not crashed on the banks of the Great River.
For ten years he lived in the Far East, including Tokyo and Indonesia, where he was responsible for design of fabrics and fashion photography.
Never a portrait, no person, but life in the shots of Pezzani appears in the form of a strong attraction to natural, the result of powerful images of trees, natural giants, be it secular logs or rocks covered with soft moss, or a young fungus that grows from the earth. It is also the monumental "fly that reads" Mouches a lire sequence.
website: www.giannipezzani.com 
Cover: Gianni Pezzani, Black root, 2005, courtesy of the artist