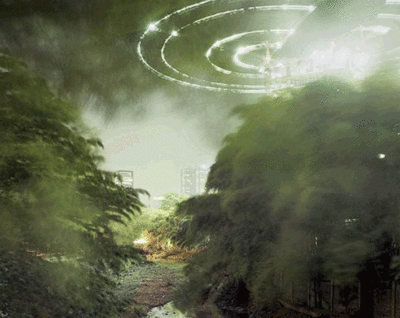 Asia contains the highest concentration of megalopolis; 18 of the 30 largest cities in the world are located in this continent. This phenomenon is recent and is caused by the very strong economic boom and by the high population density. These two factors lead to an unprecedented urban change, which is mostly apparent in the construction of increasingly higher skyscrapers; skyscrapers that represent in their imposing, as well as disturbing, shape, the new symbols of power and of the new economic order which knows no rest and which, increasingly often, ends up "wiping out" large city areas in the space of one night.
For more than 20 years, the German photographer, Peter Bialobrzeski has interpreted the transformation of Asia's urban landscape with an almost topographic severity and a systematic approach. Bialobrzeski's cities are "megatropolis" of science fiction, places which seem to have originated from the distorted dreams of a visionary mind in the middle between that of Philip K. Dick and Hescher's impossible constructions, where the rare human presence, 'Lilliputian' in size anyway, is reduced to a mere symbol of the relative, if not sometimes non-existent, consideration of the human being in the processes of urbanisation.
Earthly appendices of an alien world, emphasized and stigmatized also in the way Bialobrzeski portrays them: often using a 10×12 camera and immediately after the "golden hour" when the sky's luminous intensity is supported by the artificial one of cities, or, even more spectacular in the result, at night with just artificial lighting and very long  that render a 150 metres high crane an ethereal and unlikely landing platform for spaceships in the middle of the desert.
This is how through documentation, accusation and science fiction abstraction, Bialobrzeski creates a "World" of frightening and chilling beauty, where improbable architecture and immense expanses of buildings  are exalted to their maximum "splendour" and  rendered unreal by light, conceited symbol of the unbridled modernity that is reflected in the greenish neon-lit sky.
Peter Bialobrzeski's exhibition is on until the 24th of June at the former synagogue of Reggio Emilia, in the context of European Photography 2012, with fifty wonderful images which form part of his latest book