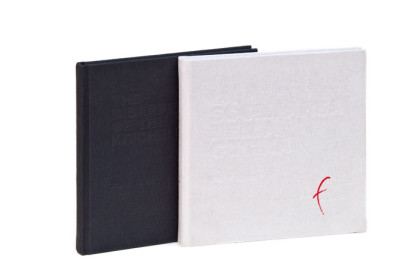 Second meeting with the authors of the Fermoeditore in Mondadori Euro Torri (Parma): talking about food, but in a very special way. To hold court on April 22nd was in fact John B. Dancer, pseudonym used by Giovanni Ballarini, renowed academic who often has competed in "jokes". The subject is the volume The disappearance of the kitchen, illustrated by Cecilia Mistrali.
A joke, in this case, developing the thesis of the "Great Law", i.e. the equation kitchen-bathroom, with the associable variables. According to the author in fact "humanity was born in the kitchen coming out of the bathroom", since in the dawn of humanity the kitchen did not exist as a defined place as "everything was bathroom, place where to wash". But when with the discovery and use of fire came the kitchen, the bathroom began to shrink. And it is precisely at this point that is the "fundamental law" with a formula B+C=100 (C=Kitchen, B=Bathroom, 100= constant) whose developments allow to see how the widening of the kitchen matches the shrinking of the bathroom and vice versa.
The always brilliant Professor Ballarini, president of the Accademia Italiana della Cucina, explained he had decided to "hide" himself under a foreign name because it is more credible: "If you were to make heart surgery, you choose the dr. Bianchi or dr. White? To the cinema you go to see more willingly Tom Cruise or Tommaso Crociera?" and he told how his joke is full of funny questions below which to search serious considerations. For example, why to use a toilet you have to order a cup of coffee? What is the relationship between the eroticism of the bathroom and the one of the kitchen? What relationships are there between public bathroom and private kitchen, and on the other hand between private bathroom and public kitchen? The ironic professor is very good at hiding important topics in the folds of a "light" conversation.
Answering questions from the public about the widespread trend tied to the kitchen – which multiplies books, tv programs and realities – the professor explained how today's kitchen has become pure spectacle, comparing it to haute couture: something unattainable in terms of aesthetic and art while in reality, at home, we cook very little; and to non-places, such as suburbs, correspond non-kitchens. Advertising is part of this trend, and creates around real food "legends" for commercial purposes: in a distortion of perspective "Nutella has become a traditional food."
The illustrator Cecilia Mistrali told instead of how she met the publisher, the particular technique used to make images (graffiti on kaolin), demanding because it does not admit mistakes, of her admiration for Picasso, obvious inspiration of her tables, and the printing technique used to give depth and tactile substance to illustrations, that public has willingly caressed. In the end, Prosecco for all and a goodbye to 19th of April.