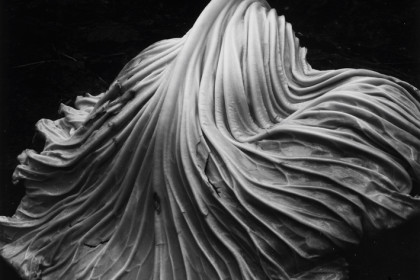 Alongside European Photography 2014 with an high-level proposal, this is the purpose of the exhibition organized by the Museum of Modern Art in Salzburg and by the Fondazione Palazzo Magnani in Reggio Emilia: it does not happen every day to be able to trace a century of photography through the images of the most important masters. One hundred and fifty shots, icons and masterpieces that marked an era, organized into sections with a profound message; a display of strong emotions, a roundup of names that still know how to get to the heart of all with their own alphabet of light.
Curated by Margit Zuckriegl and Walter Guadagnini, the exhibition is composed of the selected photographs in the prestigious collection "Fotografis" of Bank Austria – UniCredit Group, outstanding collection for number and quality of the works that compose it. In the dimly lit halls for conservation needs, the visual journey traces the evolution of photography from its origins until the seventies: it starts admiring the works by Nadar, Muybridge and Frith, Bertall and Evans, to Julia Margaret Cameron, with the first photographic evidences of travels in the East and the desire to tell daily life, the possibility of creating new and amazing portraits resembling as never before, the competition between photography and painting. The exhibition continues with the fascinating and dreamy works produced by pictorialism, winding through the sections identified by the titles Document, New Vision, Surrealism and surroundings, Postwar, Into the future.
One of the most appealing of the show is probably the so-called modernist photography, or avant-garde, with names such as Eugène Atget, Man Ray, Alexander Rodchenko, Herbert Bayer, Edward Weston, Paul Strand, André Kertész, August Sander, Walker Evans, authors entered in both the history of photography and in the collective imagination, producing some of the icons of the twentieth century that have influenced generations of photographers, artists, advertisers. Even reportage photography is well represented, with works by Henri Cartier-Bresson, Margaret Bourke White, Weegee, Lee Friedlander, Elliot Erwitt. Representing the post-war period we find Otto Steinert, Mario Giacomelli, Diane Arbus, Arnulf Rainer, in a path that ends with the birth of a new era in which the boundary between documentary photography and conceptual photography is lost. Masters universally recognized and lesser known authors are alternated so in a landscape that shows the variety and spread of photographic culture in Europe and the United States during the last century.
It is also important to emphasize the particularity of the collection Fotografis, which, as the historian of photography Walter Guadagnini says "is a collectible unique in Europe: it's an enterprise's collection created in ten years, from 1976 to 1985, unchanged until the present day; an exemplary embodiment of the collecting spirit of their time".
A century of great photography
Masterpieces of the Collection FOTOGRAFIS Bank Austria
Reggio Emilia, Palazzo Magnani
2nd May to 13th July 2014
Curated by Margit Zuckriegl and Walter Guadagnini